Great for Jeeps, classic cars, courier vans and vehicles with flip-up lights.
Replace OEM or aftermarket sealed beams. Convert your regular sealed beam to a LUMENS High Performance Lighting sealed beam halogen housing or LEDs.
---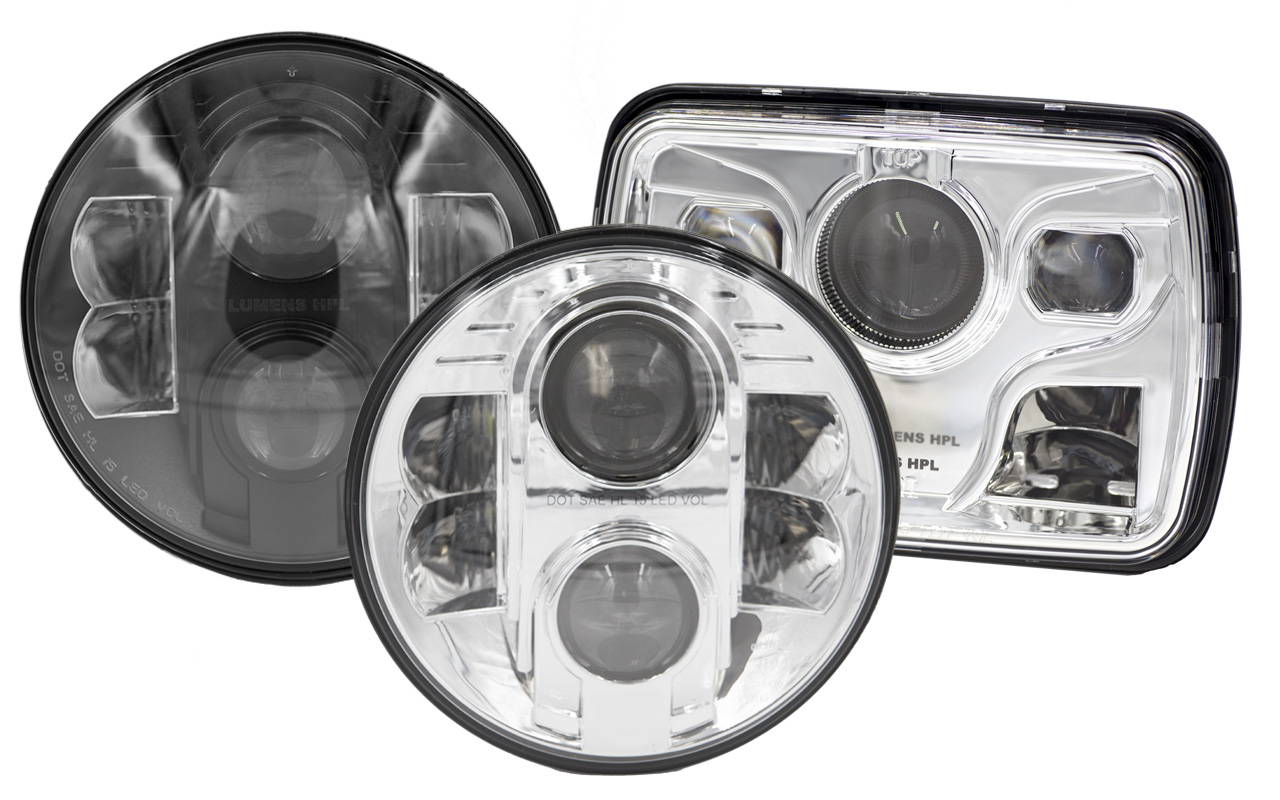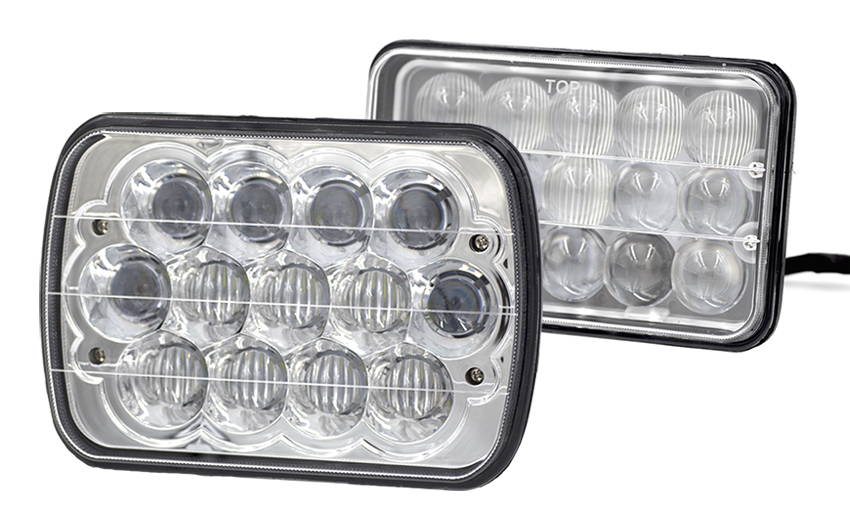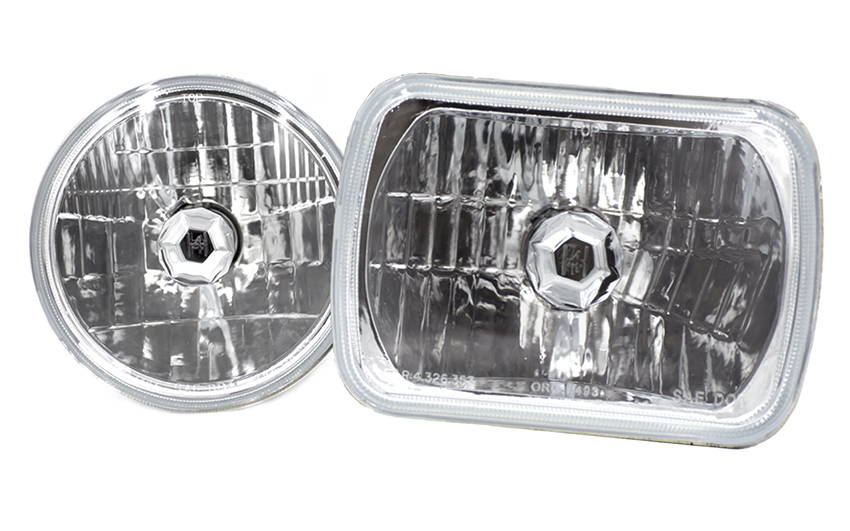 ---
---
DOT LED Sealed Beam Replacements
LUMENS HPL DOT APPROVED LED sealed beam units provides maximum light output compared to traditional sealed beam units. The LED chips work with the projectors lenses in the unit that produces a light on the road that is unparalleled with any other type of sealed beam headlight. These units have passed DOT testing for quality and for light output and patterns. Most units advertised online are simply registered with DOT and not truly APPROVED.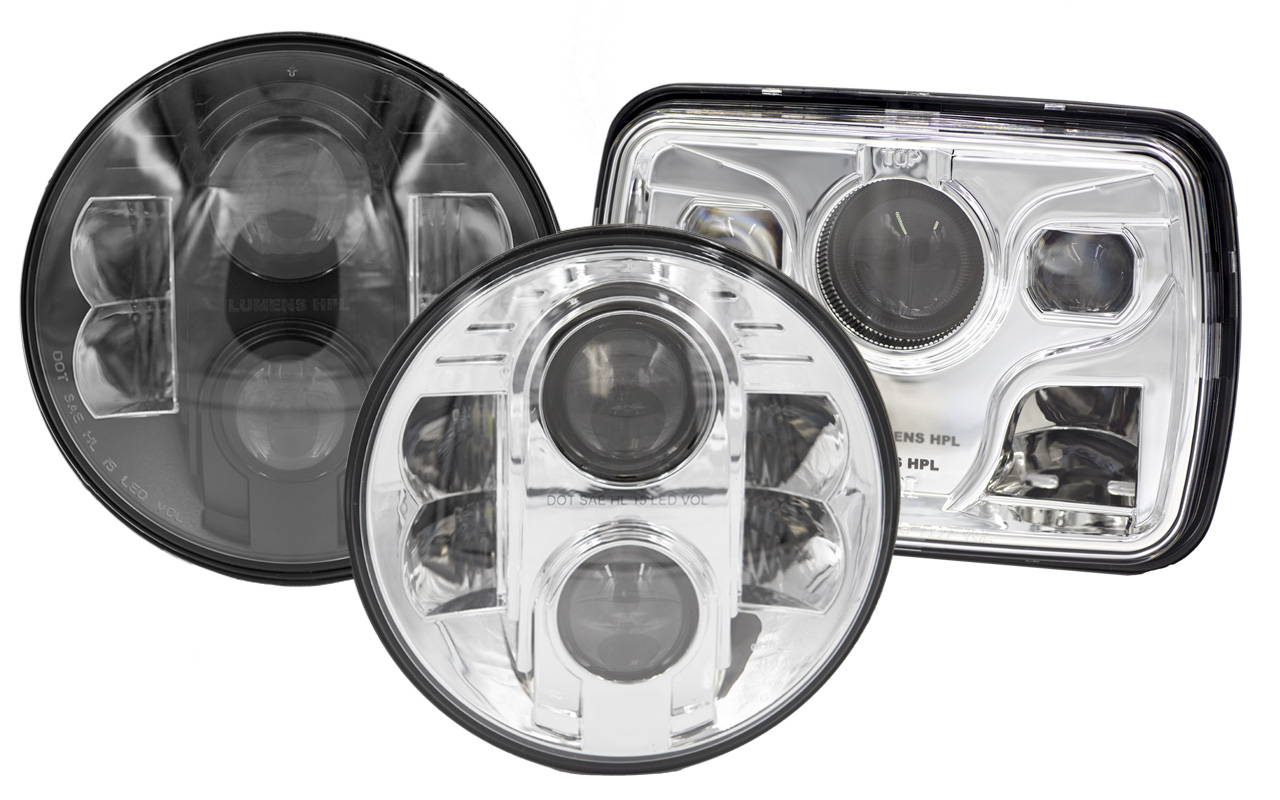 ---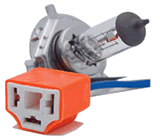 All halogen sealed beam conversions include an H4 bulb and ceramic connector. Ready for installation.
Sealed beam to Halogen Housing Conversions
Halogen converted sealed beam units will save money in the long run, as only the bulb inside the housing will be replaced (rather than the whole unit). Each housing includes a replacement H4 connector (in case the vehicle connector is corroded or worn down), and also an H4 halogen bulb. Light output is already improved with these units compared with traditional sealed beam units. These housings have clear lenses without any etching or lines that reduces the amount of light produced within the housing.
---
LED Sealed Beams (non DOT)
These LED sealed beam units provides substantially greater light output compared to traditional sealed beam units. Great for off-road industrial use. More economical than the DOT LED sealed beams. Not recommended for use on public roads.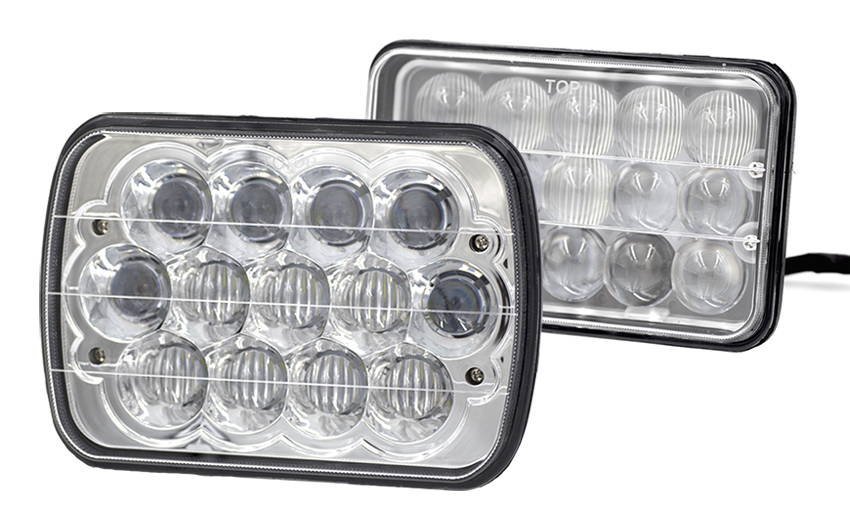 ---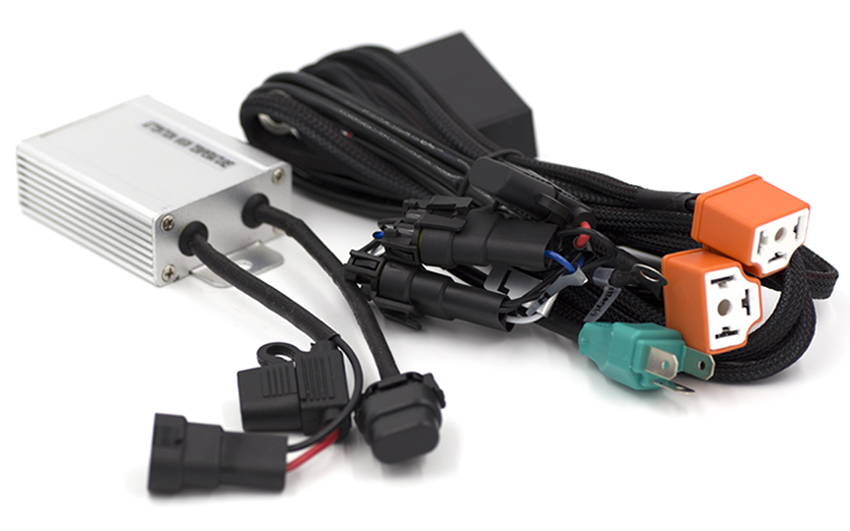 Additional accessories may be required for the installation of these sealed beam housings. These accessories may be needed if these lights are daytime running lights, or if the vehicle is CANBUS, or if the vehicle has bulb out indicators. Additional mounting hardware may be required for some vehicles (Harley brackets).